- You can use any local SIM card, overseas SIM cards, prepaid SIM cards, post paid SIM cards etc.
- Make sure drivers already installed correctly.
- Insert GSM dongle/modem into your computer.
(App also support some old mobile phone such as Nokia,LG,Samsung Motorola,Sony Ericsson and so on.)
Huawei E1750, E220, E173, E160, E153
ZTE MF627, MF626,MF112,K3570,MF668, MF112, MF190, MF100, K3565-Z, MF636
Option iCON 505M, 225
And many more
Note: HUAWEI E303/E353/E3131 work on HiLink mode, so it need be changed to serial port mode. How to change?
Wavecom Fastrack Supreme/M1306B/M1206, MOD2
Cinterion MC55iT, MC52iT, TC65T Siemens MC55iT, TC65T, TC45T, TC35i Multitech MTCBA-G-F4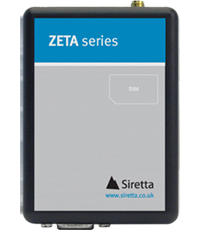 Siretta's cellular modems and terminals cover 2G, 3G and 4G GSM technologies for wireless data communication for all cellular networks across the world. All terminals and modems are built to exacting standards and come with one or more interface options – RS232, RS485, USB and Ethernet covering most applications.