2G&3G:
ZTE MF668, MF112, MF190, MF100, K3570-Z, K3565-Z, MF636, MF626,MF627
Huawei E220, E160, E153,E353,E369,E173,E1750,E1752,E1756,E156B, E156G, E169, E272, E1552,E3372,E3531,E812,K3765,K4505
Note: HUAWEI E303/E353/E3131/K4203 work on HiLink mode, so it need be changed to serial port mode. How to change?
AT&T USBConnect Momentum 4G, AT&T AirCard 313U
Sierra AirCard 313U, 880U, Sierra Wireless USB 306
AT&T wireless modems based on Sierra Wireless modems
Maxon Minimax USB-6280U
4G:
Normally Huawei,ZTE 4G modem work on ethernet mode, it's not fit for our software. Recommended 4G modem:
Voice call broadcast: Record wav audios, Auto-Dialer and Voice Broadcasting. Automatic accept incoming call and play
audio file.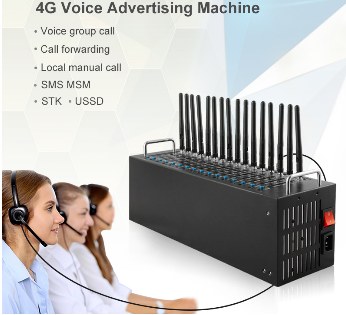 Wavecom Fastrack, Wavecom Multiband 900e 1800
Siemens TC35, TC35i, TC65, TC65i, MC35i, MC39i, MC45, MC75
Fargo Maestro
Audiotel Industrial Base GSM, Audiotel Industrial Plus GPRS
Simcom SIM300, SIM508
Nokia 6310i, 6230, 6021, 6233, 2760,E71
Note:Nokia Series 40 phones prior to "3rd edition" support send and receive SMS , Series 40 '3rd edtion' and upper only support send SMS , does not support receive SMS.
SonyEricsson D750, G502, K310, K320, K510, K550, K750, K800, K810, P990, T630, T700, W200, W300, W380, W550, W580, W700, W810, W910
Samsung SGH-D500, SGH-D880, SGH-D900i, SGH-E250i, SGH-E830, SGH-T459, F480, B2100, M2710, GT-S5233A
Motorola RAZR V3
Siemens C55, ME45