#
Email to SMS settings
Simply grant access to any email by adding it to the allowed emails list.
You can send messages to multiple recipients straight from your email.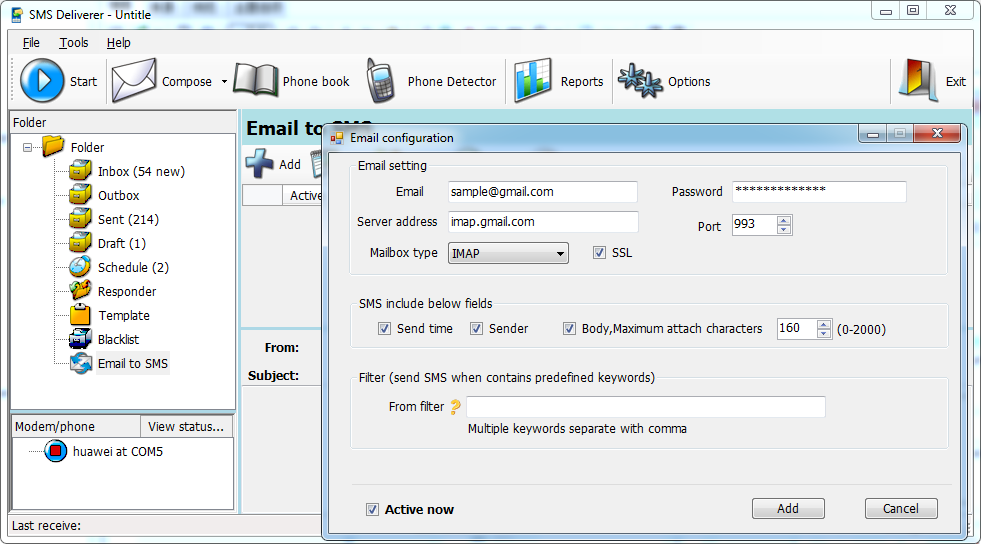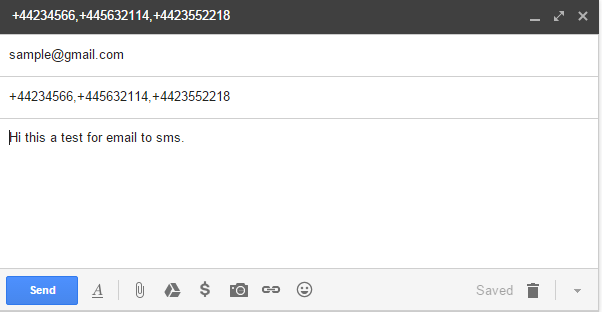 Email setting: Email TO SMS system acts as SMS gateway which checks any POP3 / IMAP Email Id for an Email and sends the Email body content as SMS to mobile number which contained in Email subject.
Maximum attach characters: One email may include many characters, but with SMS the characters are limit, so it allow you predefine how many characters of you email will be transfer via SMS.
From filter: Not all email  you are interested, perhaps you just interest on the email which from you boss, here you may input the email address which you take care.
In short, predefine filter will help you save cost,  app will not transfer some email which you don't take care.