#
Forward SMS to Telegram
#
Use the Telegram chat bot to receive text messages.
Our customer receives SMS via a modem or a cell phone. Both the text of the incoming SMS and the sender need to be forwarded to the chatbot. We need 2 components: The chatbot and a chat ID. We create the chatbot in Telegram, after which we can we can determine the chat ID. If you already have a chatbot you just need send a message to the bot then our software is able to get the chat ID automatically.
#
The chatbot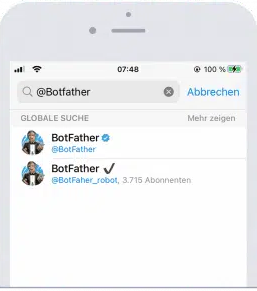 First, let's create a Telegrambot. For this you will need:
A Telegram account.

Access to the Telegram messenger.
Open the Messenger and log in if necessary. Then search for @BotFather in the contacts search bar and select the BotFather. Notice that the correct bot has a blue check mark. Then click Start in the chat.
In this chat you can manage your bots and create new bots. We want to create a new bot and send the /newbot command to do so. You will be prompted to choose a name for your bot. This name will be displayed in the conversation. After that, you choose a username for your bot. This one must end in "bot".
# Configuring SMS Deliverer for Telgeram
Switch to Options->Receive page , click button 'Telegram settings', copy the token from Telegram then paste it to 'botTOKEN' field.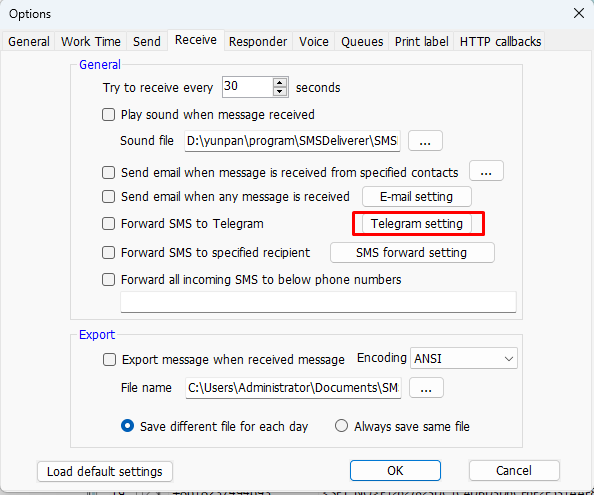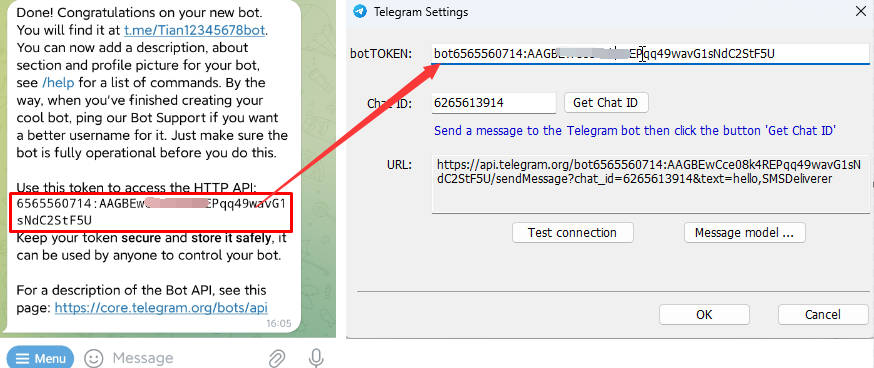 Send a message to this bot then switch to SMS Deliverer and click the button 'get chat ID' , then the correct chat ID will be showed.

Click button 'Test connection', if everything are OK, a test message will be sent to the bot.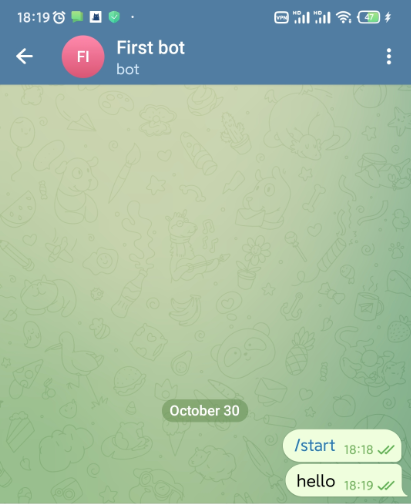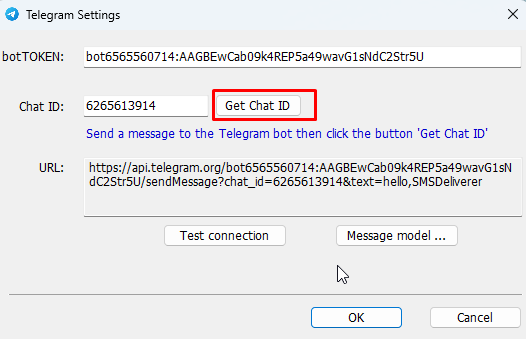 Customize the message template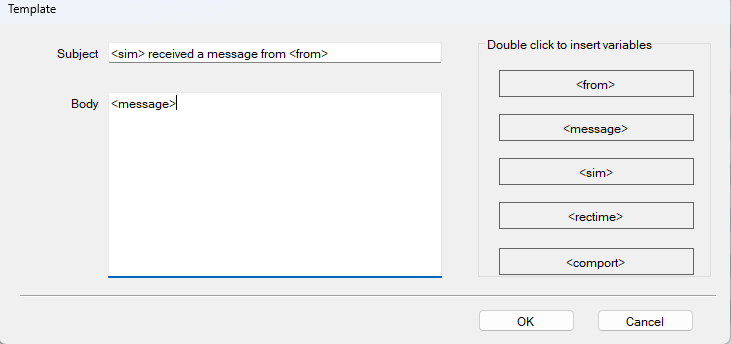 Click button 'OK' to save the settings.
Attention
If you want to enable the feature, please checked the option 'Forward SMS to Telegram'