#
Welcome to SMS Deliverer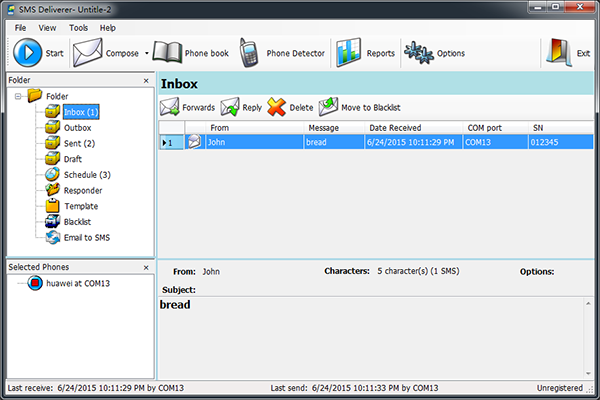 SMS Deliverer software is a low-cost and extremely effective mass 2-way SMS software which supports various types of GSM dongle/modem. It allows you to send out bulk SMS messages in one hit via PC.
It differs from other SMS software which relies on an Internet SMS gateway. Only One Time Investment, But A Lifetime Usage. No credit card required,No Monthly Fee, No Yearly Fee, No Contract.
All you need is to place any SIM card into the SMS hardware for instant SMS Messaging or SMS Marketing. Yes, that will mean you can use any local SIM card, overseas SIM cards, prepaid SIM cards, post paid SIM cards etc.
It can be used for:
Send emergency SMS alert.

Send automatic SMS notifications to subscribers or other users.

Send birthday wishes and season's greetings automatically.

Send text messaging for churches and ministries.

Create personal order management system base SMS.
#
Business benefits
SIMPLE TOOL/DRIVE MORE REVENUE:
Everyone uses text because it is fast and simple, plus text gets more response compare to other shape of communications. As it is easier more people will involve which results to more Revenue.
Texting is one and one this creates better relationship, more loyalty better response. Create auto messages on specific events or weekly,monthly, or even yearly with predefined message like , offering discounted coupons on BD of clients. Or run automated happy hours campaigns.
As manager or owner you can receive all incoming messages to specified recipients via email in real time.